Retrospeed was founded in 2006 by Brady Ingelse, a native of Belgium, Wisconsin. Brady's passion for vintage motorcycles began when he acquired his first motorcycle, a 1976 Honda CB750. It was 1994 and the bike had not run since the 80's. After a full mechanical service and some miles, his appreciation for classic motorcycles developed.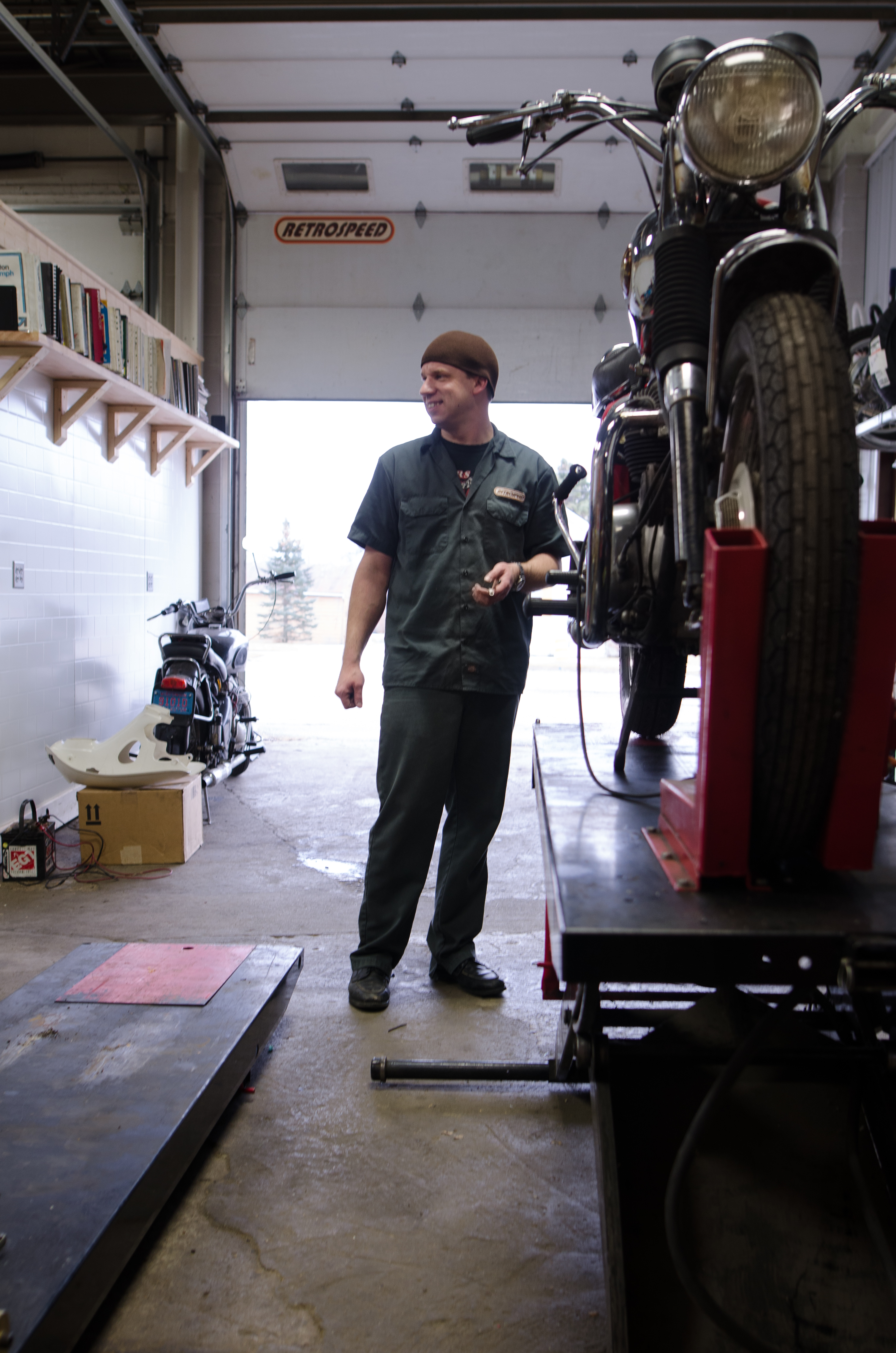 UNDERSTANDING THE VALUE OF VINTAGE
Immediately after high school, Brady and his CB750 were off the Daytona Beach Florida to attend the American Motorcycle Institute. His graduating class of 2000 was one of the final classes trained in the unique aspects of vintage motorcycle tuning, along with modern concepts. 
Brady proceeded to work for a multi-line dealer in Wisconsin.  He wrenched for them for six years, and decided to start his own shop. Brady maintains his passion for recreation motorsports at Retrospeed in Belgium. Many dealerships shy away from projects from the 50's to the 80's; Retrospeed is eager to take them. The unique traits of these vintage machines are what make them mechanically, historically, and nostalgically valuable.
As Retrospeed continues to grow, the shop enjoys getting invited to multiple Concours d'Elegance across the country to display their restorations.  Retrospeed continues to build vintage motorcycle engines for race use as well, winning multiple races in multiple classes and a National Championship.  Retrospeed's work has been featured in Bike EXIF, Silodrome and publications including Retro bike of Austrailia, biker Journalen of Norway and Motorcycle Classics, with eight of their restorations featured and five of them gracing the cover.
Brady
Founder
Brady is the owner and founder of Retrospeed. He went to school at AMI in Florida and has been working professionally in the field since 2000. In 2006, he branched off and started Retrospeed. Since then, he's been refining his skills as well as the motorcycle restoration process, striving to make each bike better than the last. When he's not at work, Brady is most likely spending time with his family or playing with his early Porsche 911. 
caitlyn
Office Manager
Caitlyn is likely the first person you will talk to here at our shop. She'll take your calls, order special parts, handle any requests, she does it all! Needless to say, Retrospeed couldn't function without her. New to the vintage motorcycle world, her love for bikes keeps growing. On a nice day you'll see her KTM in the parking lot.