Retrospeed is your leading shop for concours restoration of your vintage motorcycle.
NO JOB TOO BIG OR TOO SMALL.
Whether you just need tires on your daily rider or you want to get your old bike in the garage running strong and reliable, we can handle it for you. You can trust your bike is in the best care with our highly trained staff.
WHY RETROSPEED?
Retrospeed was built on old fashioned service, with no surprises and clear communication with the customer.  Every vintage machine needs individualized attention, and we integrate the customer into the planning and completion of each job. This method must be the heart of every repair and restoration.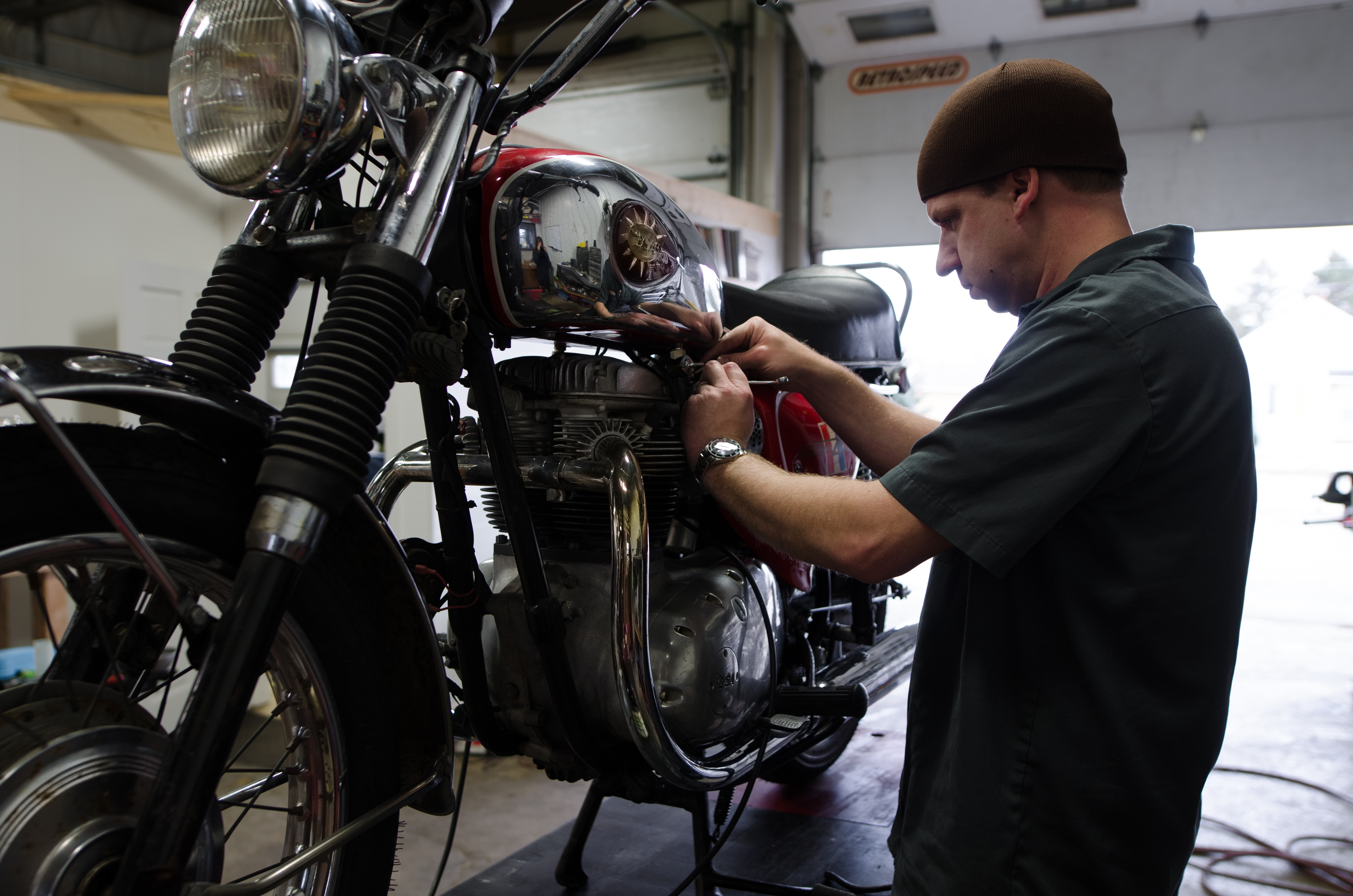 We specialize in the service of Japanese, British, German, and Italian motorcycles. We will not take in anything American made other than for simple service, like tires and fluid changes.